SHARING A PASSION FOR WOODBURNING OPEN FIRES
How our open fires look and how they make our customers feel when they light them is our passion. Ensuring they work and comply with the regulations so you, your family and you home are safe is also our focus. Designing a fire that shares its warmth across the whole room for you and your guests is what inspired the latest convection system within our Thermovent wood burning fires.
Whether your thinking traditional or contemporary fireplaces, with a Camelot Thermovent open fire you can be assured of its pedigree.
Browse the fires we have created for our customers as inspiration for your ideas on the right open fire for your home. Many of our fires are made to order so if we can make it, you can have it.
Our craft is a mix of the latest design and technology from laser cutters through to hand forming sheet steel for open fire canopies or hand forging or casting for fire grate fronts and fireplace dog irons.
I just wanted to say how pleased we are with the performance of your fire. It certainly does a beautiful job of heating the room, enhances the look of the fire place and has eliminated the problems we faced from smoke. Well done to you and the team on a great piece of kit.
Nick, Oxfordshire
OUR CUSTOMERS OPEN WOOD FIRES
Our new designs are helping to keep the tradition of open fires alive. They meet the latest CE approved standards and, more importantly, they meet each clients expectations.
Take a peek into our open fire design world by browsing though some of the projects where we have helped customers decide what they want and make it a reality in their home. In each project we've tried to summarise the situation and show our design and the finished fire. Your fire could be next – just get in touch and we can take it from there.
A picture speaks a thousand words they say. We can't feature all the fires we have created on our web-site so we created this gallery where we periodically add images of the most recent fires. Have a look through to see what inspires your ideas for an open fire in your home.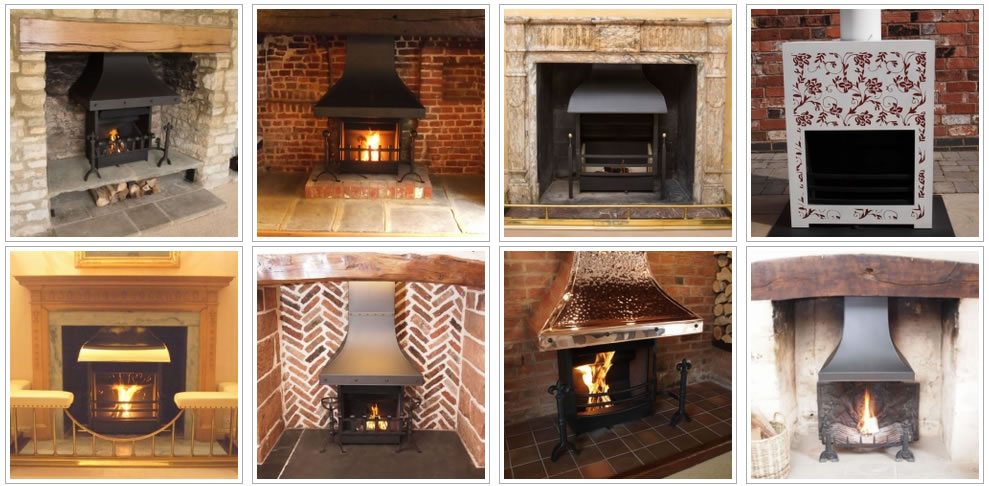 WE'RE HERE TO HELP WITH ALL THINGS OPEN WOOD FIRES!
Call us on 01905 820181
We love to talk open fires.
Camelot near you?
We have resellers around the UK
If you want to influence your fires design we can make it happen with our design service, which we and our representatives offer nationwide. Tell us what you would like and, alongside a survey of your fireplace, we'll visualise your fire for you before you decide to go ahead. We can also arrange installation of your fire through an associated company, Crown Fire Installations Ltd, or you can arrange this with any local qualified and competent installer.
Your style of wood burning fire is about what you like, the style of your fireplace and what will work. If you don't want a stove, don't want to go modern or are struggling to find a fire to match your home we're here to help create an open fire to your design.
Having grown up living next door to the Blacksmith's Shop it felt natural to pick it up when he stopped. I love sharing our passion and enthusiasm for open fires with our customers.
Paul Shaw, owner Camelot Real Fires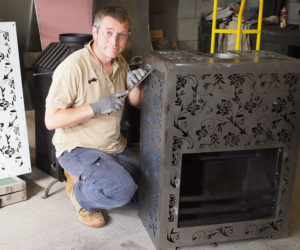 With over 40 years designing, making and arranging installation of woodburning open fires you can trust in our knowledge, experience and service.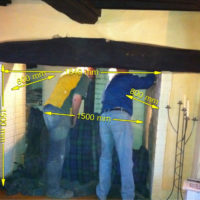 Whilst we see our open fires as almost handmade furniture in a room they have a very practical role in keeping you warm and safe. In a world full of jargon and regulation we through some plain speaking might be of use.