Now you can design with confidence.
Choosing an open fire that's going to be made just for you is a great feeling. If that particular style of fire has never been made before it's even more exciting – but there can be uncertainty about what the fire will look like when it's finished – and what it will look like in your fireplace?
Design involving you.
To overcome this – and give us confidence when we make your fire – we offer a nationwide design service based on photos and dimensions from a design survey visit – which can be carried out locally or by us visiting you from our base in Worcestershire. It's a process that has never let us down to this day.
Paul, just thought I would send you an email to let you know how we are getting on with our fire. We LOVE IT! It lights easily and throws out lots of heat. The booklet was a great help and has taught me how to lay a good fire! I also love the fireguard and feel completely confident leaving the fire unattended.
Nick, Oxfordshire
Design you can be part of
Based on the survey information and a conversation with you we will create a sketch of your proposed fire in situ in your fireplace – broadly to scale. This takes away the uncertainty about your fire design – and gives you the chance to make changes that only involve an eraser and some re-drawing time. If you go ahead with your order, when your fire arrives you can be confident it's an open fire you'll be pleased to relax in front of from day one.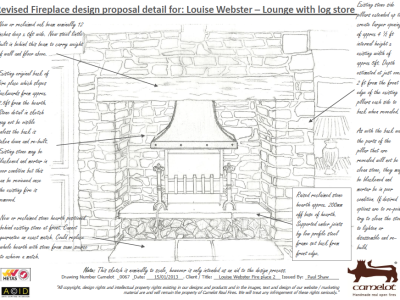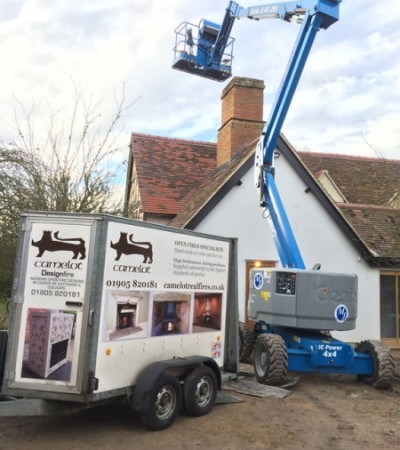 A premium installation service – nationwide.
We offer a genuine nationwide service for our customers either directly or, in some areas, where we have been able to establish regional Camelot open fires specialists.
CE approved means easy local installation
Because our Thermovent open fire is CE marked and approved its easy for any sufficiently qualified installer to install and self-certify. With a simple spigot connection to any chimney or flue, any installer, with suitable qualifications, will be able to install your Thermovent open fire.
WE'RE HERE TO HELP WITH ALL THINGS OPEN FIRES!
Call us on 01905 820181
We love to talk open fires.
Camelot near you?
We have resellers around the UK
A Premium Nationwide Service
For customers who want absolute peace of mind, where we have carried our a design survey, we are happy to undertake installation of our fires anywhere in the EU. We offer a premium installation service with minimum disruption and cleanliness plus the highest levels of communication regarding our work leading up to, during, and after installation.
If you would like to discuss installing your Thermovent convection fire please call 01905 820180 or use the button below to get in touch.