UNIQUE LOG BURNING OPEN FIRES WITH REAL PRESENCE
Contemporary style high performance
We had an idea. We knew of some new ways to work with metal. We knew of lots of new colour finishes that would withstand heat. We also wanted a safe way to take real fires out into the room, away from the traditional fireplace.
Then we met a design graduate who wanted to create a new product. All of a sudden we had a project to create a totally new log burning fire to replace a fire grate. Nine months later Designfire was born.
When you choose to place your fire centre stage, it needs to have presence – and carry itself in the room. Designfire is a log burning fire that can achieve this for you.
With Thermovent inside, just like our traditional fires, Designfire is CE marked as a high quality and efficiency product.
Colours and patterns
Solid lazer cutting of intricate designs mix with the bold shoulders of Designfire to create a centre piece for any room where each piece of furniture says something about the room and the people who live in it. Choice of colours means you can decide whether your Designfire should complement or contrast the room around it.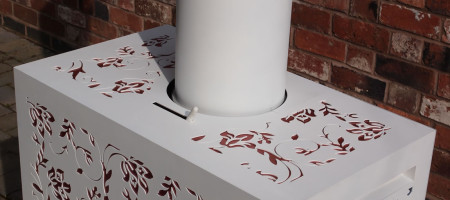 When I worked with Camelot I could see they wanted to create something new that would help preserve the tradition of open fires in more modern homes. Their passion to use new design and technology to keep old fires burning really stood out.
Matt, Designer
DESIGNED WITH HIGH PERFORMANCE IN MIND
INTERESTED IN DESIGNFIRE INSTEAD OF A WOODBURNING STOVE OR FIRE GRATE?
Call us on 01905 820181
We love to talk open fires.
Camelot near you?
We have resellers around the UK
YOUR CHOICE OF COLOUR CONTRAST OR COMPLIMENT
Below is the amazing range of colours we can combine on a Camelot Designfire to create real impact or a sympathetic match to the surrounding decor.
These are all 600 degree celcius heat resistant finishes with a mid matt /silk finish. Please be aware lighter colours are naturally susceptible to marking from ash or normal domestic contact. Actual colours may vary due screen presentation and printing process on colour swatches.

SELECT A PATTERN, OR WE CAN CREATE A BESPOKE ONE FOR YOU!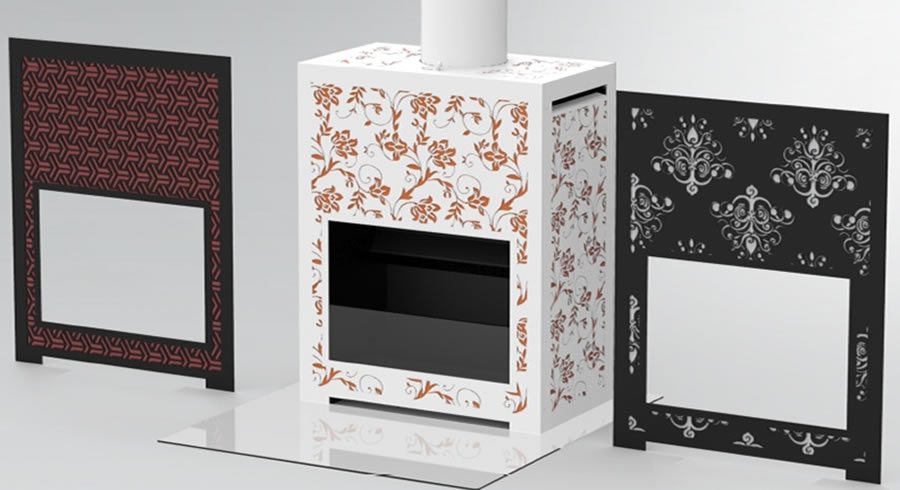 Designfire specification:
Fuel: Wood.
Heat output 14.1KW
Gross efficiency 51.6%
Weight 150 kg
Flue outlet: top
Flue diameter: 200mm min
Max log length: 400mm
Designfire Dimensions:
Height (Excl flue) 915mm
Depth (Excl base plate) 400mm
Width (Excl base plate) 600mm
Optional base plate Dimensions:
Depth 800mm
Width 650mm