TRUST IN OUR KNOWLEDGE, EXPERIENCE AND SERVICE
SUPPORTING CUSTOMERS ALL OVER THE UK
Open fires are a specialist area. Much of the knowledge and skill that used to exist around the UK has been lost with the rise of gas, electric and stove as alternative heat sources. It might be a classic fireplaces that doesn't give enough heat, or an ancient dog grate that has recently started to smoke.
In either case we will do our best to help wherever you are. We enjoy meeting and working with out private clients, but also taking away the stress and headache of an open fire project for our architect or developer customers. Knowing our fires keep the regulars at the The Lion Inn warm in winter and enable our retail partners to respond to open fire requests with confidence is what we're here for so get in touch and lets see how we can help you!
We had nearly given up hope of finding a suitable open fire for our antique French marble fireplace when I came across the Camelot website. Paul and his father were able to overcome all the problems and create a fire to fit our fire surround which none of the previous companies had offered to do.
Sue, Cambridgeshire
USE OUR PASSION TO SOLVE YOUR OPEN FIRES PROBLEM
At Camelot we understand the frustration many of our customers have felt trying to find people who are able to say yes to their request to keep an open fire – but without giving up on keeping warm, efficiency and having a fire that's safe and works. Its our passion that shows when we meet other people who, like us, just love open fires – even if they have a stove in the other room.
That's why we often go the extra mile to re-invigorate their 450 year old chimney stack, or graft their favourite dog irons onto one of our Thermovents, or even surveying over 20 chimneys on their stately home to see how the fires can be made good again and be more efficient.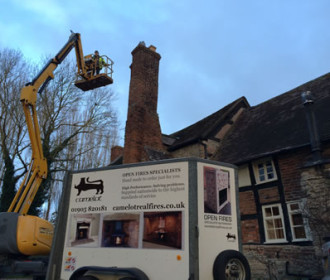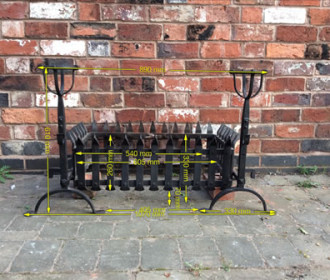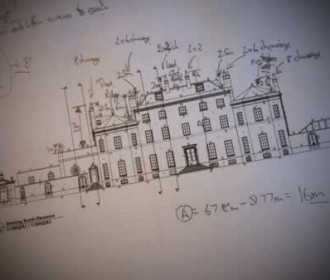 WE'RE HERE TO HELP WITH ALL THINGS OPEN FIRES!
Please fill out the form below and we'll get back to you as soon as we can.
Thatched Property specialists
Owning a thatched property is a privilege and a passion. Having a classic dog grate fireplace is many peoples aspiration – or perhaps a stove if more efficienct wood fired heating is the desire.
Thatched properties offer many challenges these days but having an efficient woodburning fire that works and your insurer will be happy with needn't be one of them with our Thermovent open fire. Fireplace construction and chimney specification in a thatched property is a unique situation often requiring determination and innovation to find a solution.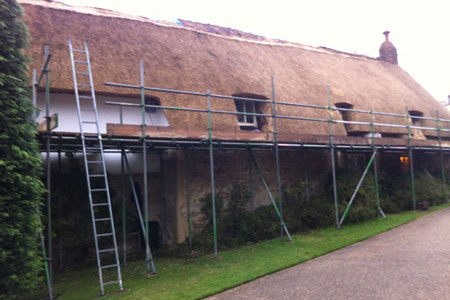 I can thoroughly recommend Paul and his team at Camelot Real Fires. The service was professional and courteous throughout and their products are second to none.
Chris, Hertfordshire
BEING HANDS ON MAKES THE DIFFERENCE
At Camelot we're hands on whether it is designing a new fire or fireplace, making a canopy or arranging an installation. It's that closeness to the services and products we offer that enables us to connect with all our customers and seek out solutions on their behalf – or just make one of our Anniversary Edtions fires for them – which ever suits them best.