EXPERTS IN OPEN FIRE SOLUTIONS NATIONWIDE
FLEXIBLE SOLUTIONS YOU CAN DEPEND ON
We recognise that commercial clients require different services from our private clients. As such not only can we design and supply our fires & canopies but we also offer:
– Design consultancy on open fires and flue system specification
– Site visits and survey reports
– Building control liaison
– Arrange Installation
– Service back-up.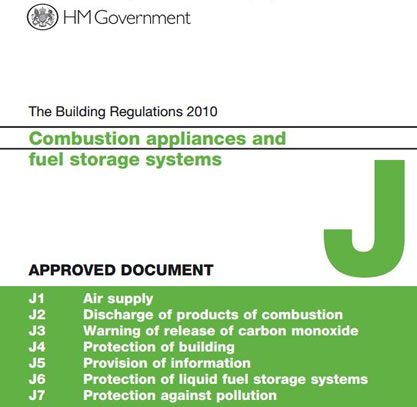 OPEN FIRES THAT WORK
We specialise in open fires. As many professionals are aware the success of an open fire depends on much more than what's sat underneath the chimney.
Over time we have developed an understanding of how these unique and less common arrangements behave, but also their relationship with current building regulations and regulations requirements.
We can offer guaranteed solutions with our Thermovent based open fires, but also conventional open fire solutions where we will be clear on our expectations of performance and any potential risks to enable you to manage customer expectations.
The installation was very unusual and something we had never been asked to carry out before. From the first point of contact with yourself we felt confident that you were the right company in helping us achieve our clients unusual request for their 2 x fireplaces.
Sharron, Chimney Care Ltd, Kent,
Today many of those working in the area of building control are aware that open fires and flue systems are an area where specialist responsibilities have been devolved to approved installers and they often simply defer to this in respect of signing off an open fire or flue / chimney system.
Involving open fires specialists such as ourselves in your project from the earliest point will maximise the options you can present to your customer with confidence and minimise the risk of sign off issues in the final stages of the project. This approach will also enable you to manage budgets and client expectations.
WE'RE HERE TO HELP WITH ALL THINGS OPEN FIRES!
Call us on 01905 820181
We love to talk open fires.
Camelot near you?
We have resellers around the UK
HIGH PERFORMANCE CONVECTION FIRE
Open fires can be efficient and give good heat up-put but that's not the whole story. With a convection system built into its design our Thermovent woodburning open fire shares that heat around the room much more effectively than any fire or stove that doesn't have one.
Thermovents efficiency comes from the design of the flue passages within the fire. By ensuring the hot gases from the fire linger as long as possible within Thermovent they pass their heat to the heat exchangers within the convection system and on into the room.
High performance also applies to the services we offer. We do what we say we will and work hard to ensure effective and accurate communication around our projects. Crown Fire Installations Lt, an associated organisation can offer an installation service where we create minimum disruption to customers.
This project was on a tight deadline and the cast iron fireplaces were manufactured and installed within the specified deadline without any problems.
Chimney Care Ltd, Kent
ENHANCED CUSTOMER EXPERIENCE & CHOICE
We understand customers often ask for fireplaces that aren't necessarily that feasible – but they are footing the bill so its their prerogative.
By involving Camelot in the early stages of your project you will be able to respond to these requests with the backing of a real expert in this specialist field – a real advantage if the customer needs to be encouraged to revise their expectations.
Early in the project there should still options open to you to create a fire that will meet the customers overall expectations, work and comply. Leave it too late and your options are more limited and may be expensive.
If you have a project you believe we could assist you with please contact us on 01905 820181 or using the link below: