BRITISH CRAFTSMANSHIP & INNOVATION
Inglenooks to Regency open fireplaces
Whatever gem of a fireplace you have in your period or traditional home we want to create a beautiful Thermovent open fire to make your room come alive every time you light it. Our knowledge of traditional fires design combined with materials and skills from the period are combined with the latest ideas to give you the best of both worlds.
Forged or cast dog irons compliment hand formed canopies to preserve the look of the period. We've combined these with new designs and technology to create a wood burning open fire that's efficient, can generate significant warmth, and share this heat around the whole room. Why compromise what you want with a wood burner when you can have the real thing – made to order just for you if you wish!
High performance traditional open fires
Take a look at our video of Paul Shaw, second-generation owner of Camelot Real Fires, as he explains how we combine our traditional fireplaces with new technology to create Thermovent convecting open fires.
Just wanted to let you know how pleased we are with the fantastic fire you installed in our 400 year old thatched cottage recently. We can hardly believe how easy it is to light, without any sign of smoke in the room!
Wishing you all the best with Camelot Real Fires!
DESIGNED & HANDMADE BY US FOR YOU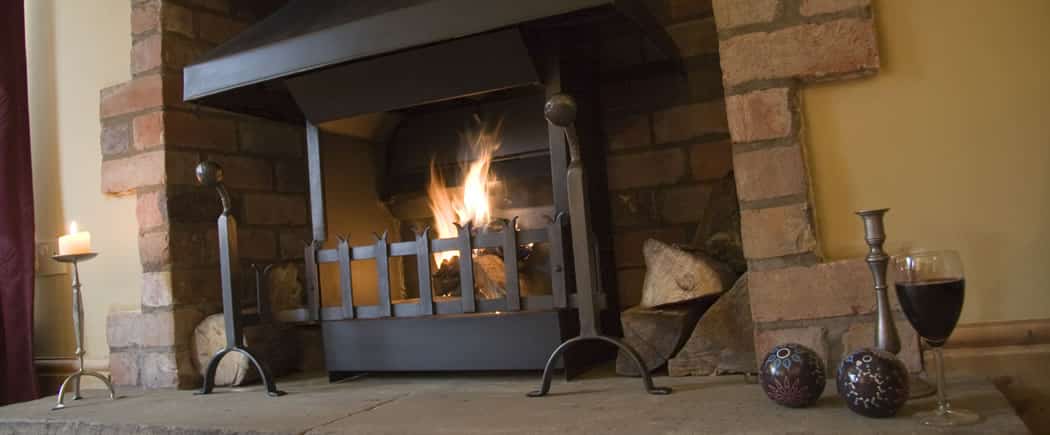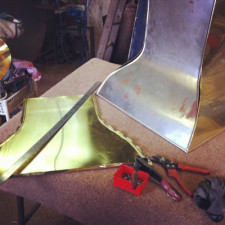 Knowing something was made handmade always feels special whether its a unique design for your traditional fireplace or one of our popular edition fires. Our team of skilled craftsmen will have poured over every detail of your fire, canopy, dog irons and grate front as they coax the metal into shape.
We offer a nationwide design service to create a unique fire just for your Inglenook or Georgian fireplace using sketches to visualise the fire you would like. We also offer popular fires as pre- designed sets.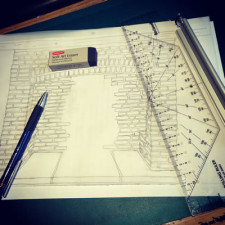 WE'RE HERE TO HELP WITH ALL THINGS OPEN FIRES!
Call us on 01905 820181
We love to talk open fires.
Camelot near you?
We have resellers around the UK
TRADITION WRAPPED AROUND HIGH PERFORMANCE
CE MARKED
WOOD BURNING OPEN FIRE.
51.6% efficient. 14.1KW
maximum heat output.
Freestanding convector fire.
Keeping the tradition of your Inglenook fireplace or French marble surround alive as a working fire shouldn't mean you have to compromise on comfort or performance.
Our Thermovent fires offer the best performance of any CE marked fire of its type in the UK and we guarantee it will work – we cure lots of smoke problems with our traditional open fires.
We have also helped many owners of Thatched properties sleep better at night and enjoy reduced insurance premiums with our Thermovent fires as they are lower risk than a stove.
CANOPIES, DOG IRONS, FIRE GRATES & FIRE BACKS
Want a standard canopy or fire grate?
We hand make all the traditional elements of an old style fire as part of our Thermovent open fire. But if you just want a canopy or grate for your Inglenook or other traditional open fires we can design and make that for you.
This approach brings some new challenges to make sure your fire doesn't smoke, but rest assured we will only agree to make one for you if we believe it will work.
Get in touch and we can work our together how we can help.